Wildlife & Nature
Greatest Waterfalls in Cuba
Vegas Grandes waterfall, Topes de Collantes
Photo: Shutterstock
The Ultimate Waterfalls in Cuba you've got to Visit!
Imagine finding yourself in Cuba, surrounded by an exuberant natural environment - where the vivacious green mountains stretch out into a splendid blue sky - while the fresh Caribbean seabreeze brightens your face. And on this tropical voyage, you discover a land of waterfalls on every corner of the island.
But don't just leave it to your imagination. You can live it now and let the crystalline waters that run off into the El Nicho enclave refresh your face. Visit the cascades of Topes de Collantes right as the sun begins to set - or let the primary rainbow from El Salto de Soroa waterfall fill your eyes with beauty.
Join us, and together we'll discover the most beautiful waterfalls on the Island of Cuba!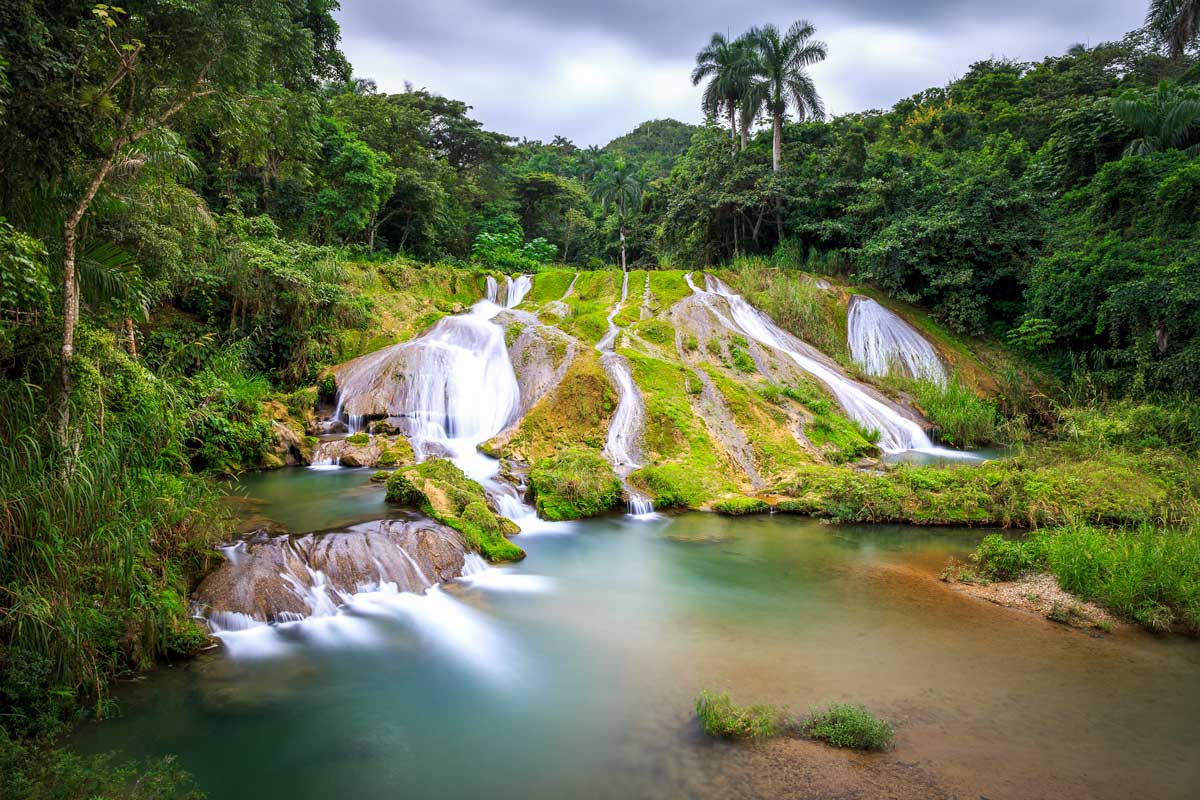 El Nicho waterfall, Sierra de Escambray
Photo: Shutterstock
El Nicho Cascades
El Nicho possesses numerous cascades that contrast with the green vibrance of its flora. But, of course, we're talking about a practically virgin area that catches its visitors off guard. The cascades that fall in the El Negro stream are amongst the most enchanting, with a high-pressure 30-meter drop. But the most entertaining part of this journey is the chance to take a plunge and swim in the cool rivers and streams that are abundant in El Nicho.
How to Get There!
You can locate El Nicho in Cienfuegos, just 30 kilometers from Topes de Collantes. El Nicho is part of the Guamuhaya Mountain Massif, also called the Sierra de Escambray. From Havana, the cheapest way to get there is by train, with an average cost of US $8 to US $14 and an estimated duration of 8 hours.
If you want to cut that time by half, the best option would be by car, costing around US $18 and US $35 per person.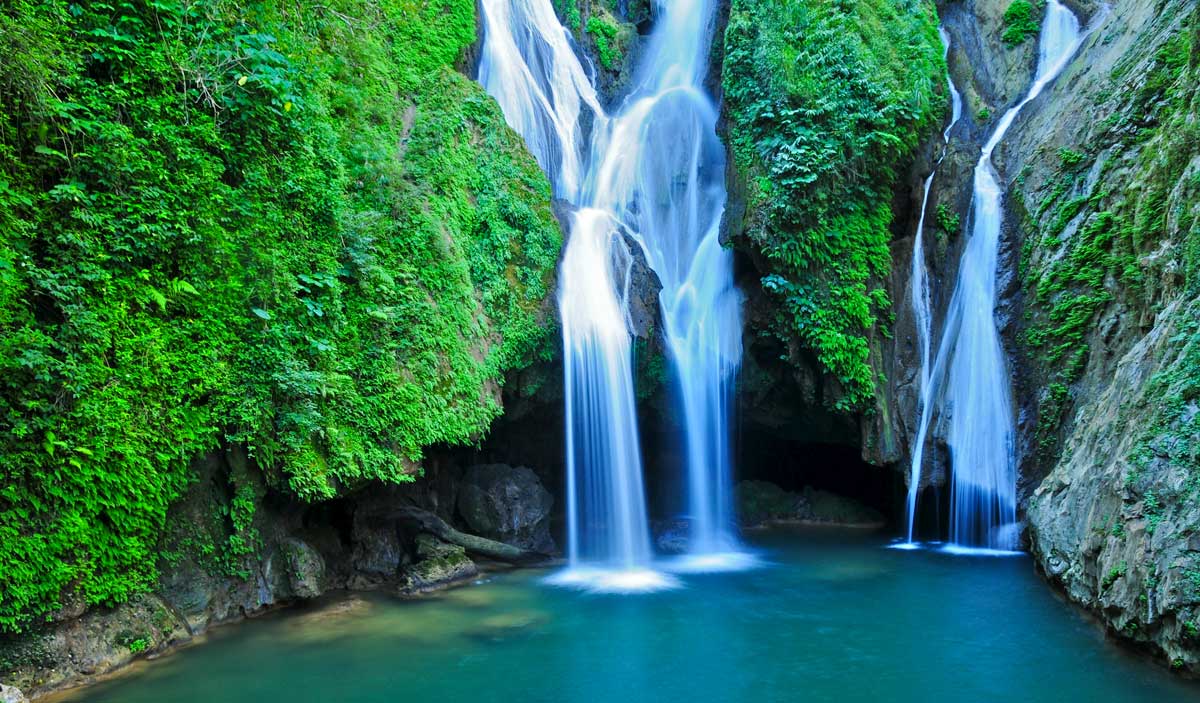 Vegas Grandes waterfall, Topes de Collantes
Photo: Shutterstock
Topes de Collantes
Topes de Collantes is known for its diverse and breathtaking panorama. Here you'll come across gorgeous cascades like Vegas Grandes and Salto de Caburní, the latter having an impressive fall of 64 meters high. Caburní is distinguished by the whirls that form in the bottom pool from the water crashing against the rockface. The many interconnecting streams, lagoons, and ponds will tempt any visitor into taking a dive.
How to Get There!
Topes de Collantes is situated in the municipality of Sancti Spiritus, 15 kilometers from the town of Trinidad. From this famous city, your trip will only take 28 minutes, costing US $3 to US $4. In addition, you can catch a train from Havana to Santa Clara and take a 1-2 hour car or bus ride to Topes. This second option has an average cost of US $50 to the US $65.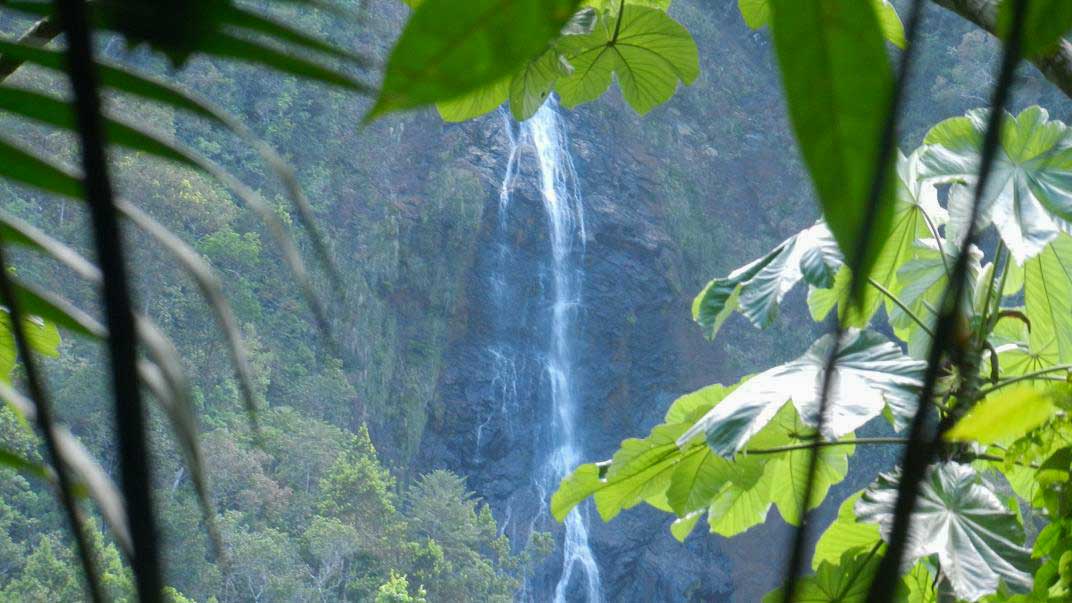 Salto Fino, Baracoa Ecological Reserve
Photo: El arroyo de la sierra
Salto Fino
Prepare your five senses for a spectacular trip to the highest waterfall in Cuba, the 305-meter Salto Fino. From a distance, the waterfall appears as a thin line dividing the mountainous landscape - hence the name Salto Fino (the "Fine" or "Thin" waterfall). However, as you approach the outstanding fall, which flows into 20 smaller cascades, you'll come to the Arroyo El Infierno (Hell Stream).
How to Get There!
This majestic cascade is deep in the Quiviján-Duaba-Yunque de Baracoa Ecological Reserve in the western province of Guantánamo. If you're staying in Havana, the easiest option for travel is via train to Guantanamo and then a car to Baracoa, altogether totaling US $83.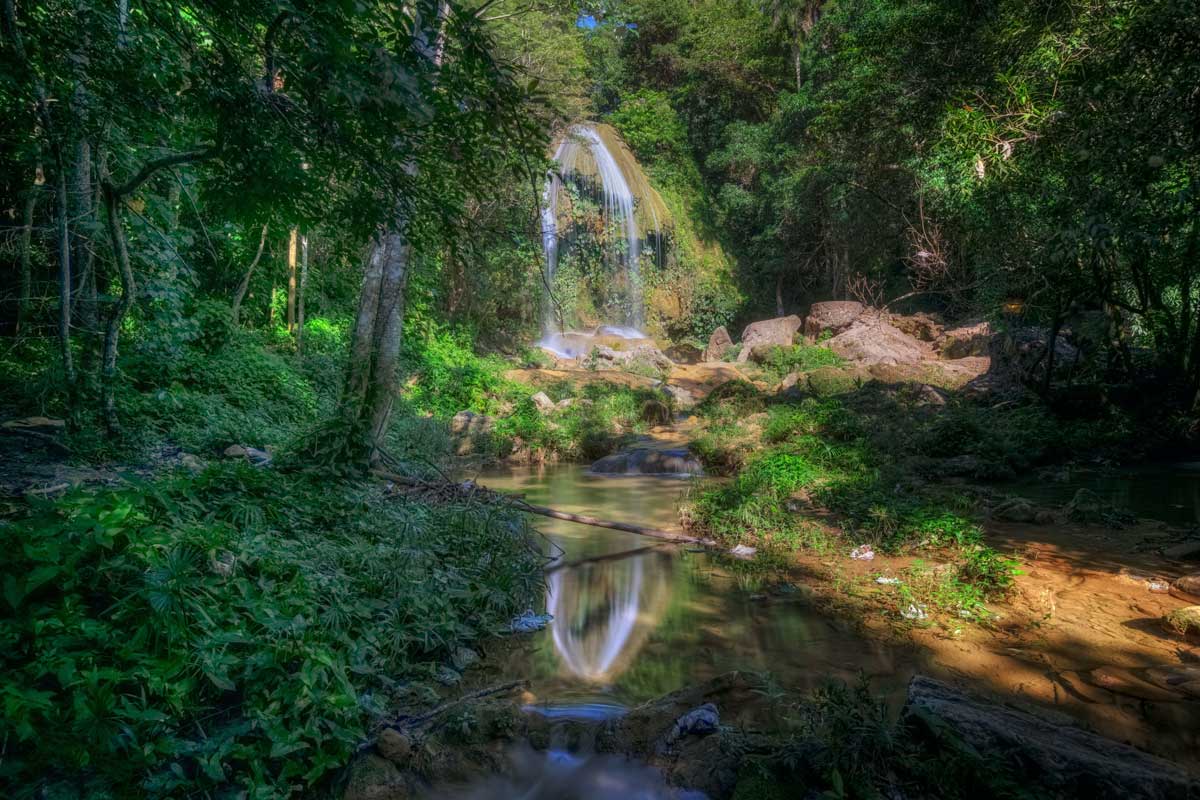 Salto de Soroa waterfall
Photo: Alamy
Salto de Soroa
Also known as the Rainbow fall, Salto del Arcoíris is a lovely 22-meter cascade surrounded by a productive environment, with natural pools that form at the Manantiales River mouth. Also, close by are a number of distinct restaurants where you'll have the chance to taste Cuban cuisine in its many variations.
How to Get There!
Stemming from the Guaniguanico Mountain Range in western Cuba, Soroa lies some 70 kilometers from the town of Pinar del Rio. You can rent a car for about US $10 to US $15, and you'll arrive at Salto de Soroa in little over an hour.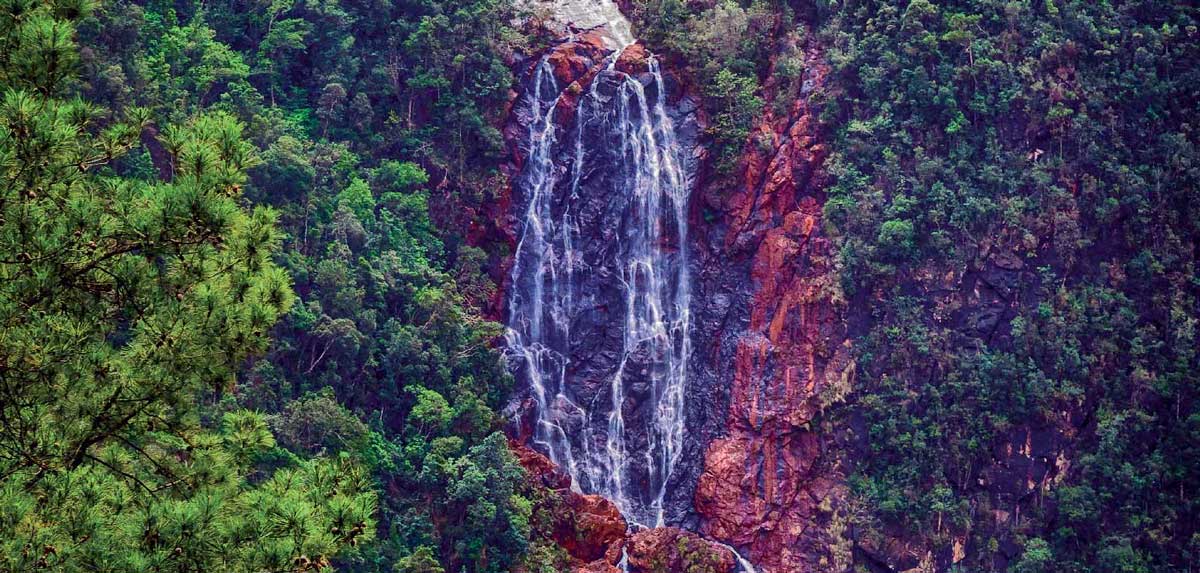 Salto del Guayabo waterfall, Pinares de Mayarí
Photo: CubaPlus
Salto del Guayabo
This wonderful gift from nature is composed of two parallel waterfalls - one with a height of 85 meters and the highest at 125 meters. A sequence of trails leads up to the top, where you can observe from above the magnificence of dual cascades. Reaching the observatory and back will take a 1 hour and 45-minute hike through the tropical vegetation - learning about Cuba's flora and fauna along the way.
How to Get There!
Salto del Guayabo is hidden in the mountain plateau of Pinares de Mayarí.  From the eastern Cuban city of Holguín, a car ride will cost between US $10 and US $15 and take around an hour and thirty minutes to get there. Therefore, a shuttle bus and car option are better suited coming from Havana.
Written by Teresita Padrón.
Published October 2022.
Explore Cuba's Wildlife and Nature
Subscribe to our newsletter
Get more travel inspiration, tips and exclusive offers sent straight to your inbox