History & Heritage
Step Back in Time at Finca Vigía - Hemingway's Home in Cuba
Hemingway's dining room at Finca Vigía
Photo: Shutterstock
The Fascinating Story of Hemingway's Finca Vigía in Havana
Ernest Hemingway was undoubtedly one of the most powerful and talked about writers of the 20th century. His literary quality, wartime journalism in Belgian conflicts, and fearlessness made him an international symbol of mastery and bravado.
But even though he traveled half the globe as a reporter to exotic lands, it was in Havana, Cuba, where he felt at home - most notably in his adored cottage at Finca Vigia.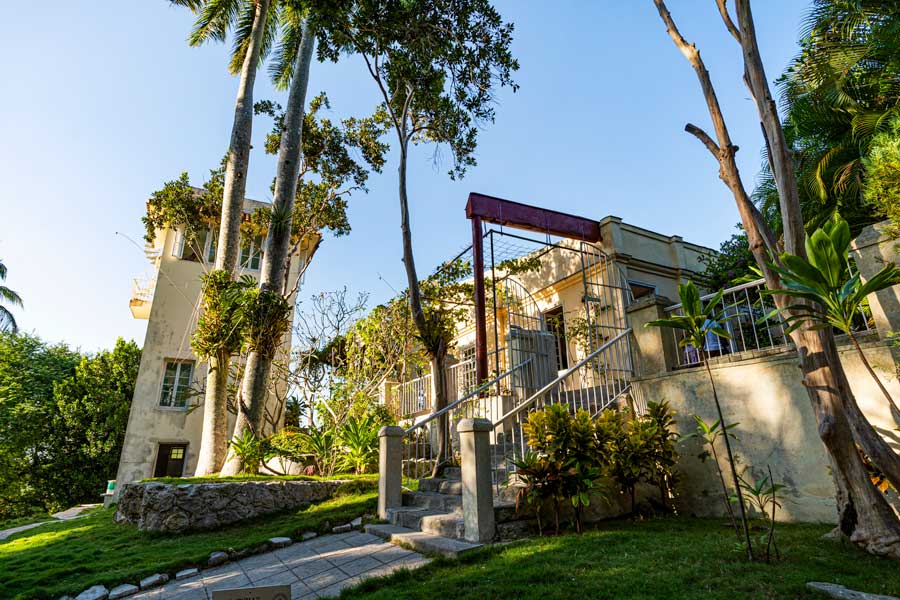 Garden and buildings at Finca Vigía
Photo: Shutterstock
Hemingway's Life at Finca Vigía
Having spent seven years living at Hotel Ambos Mundos - another significant historical landmark for avid followers of the writer - Ernest Hemingway decided to rent out the Finca Vigía estate for his partner, writer Martha Gellhorn, who didn't feel comfortable living at the hotel.
Her whirlwind romance with Hemingway, as they worked as journalists in Europe, resulted in the writer divorcing his second wife, Pauline Pfeiffer, to live with Gellhorn in Cuba. After a few months of living at the cottage, he purchases the property as their residence.
After years of being in a turbulent relationship, Gellhorn decided to call it quits. Hemingway moved on to wed his last wife, Mary Welsh, who spent most of her life dedicated to the residence and turned it into the paradise we see today.
What you'll see inside Finca Vigía
Finca Vigía was constructed in the 19th century upon a beautiful hill by Catalan architect Miguel Pascual y Baguer. With large clean-cut windows and low trim, the facade's design is ahead of its time, donning almost minimalist qualities. It's a one-story home with a flat roof featuring a neoclassical portico connected to the stone driveway at the entrance.
Before reaching the main residence, you'll also see Hemingway's summer guest house, where his sons would often stay. The guest house has a quaint mid-twentieth century style with steep red ceramic rooftops.
In the interior, Finca Vigía is simple, somber, yet elegant. Each room is open and expansive with high ceilings, cream or light pastel walls, and ocre tiled flooring. Most of the furniture is made of polished dark wood at Mary Welsh's request, who designed the still present moveables.
Fixed on the inner walls are Hemingways antelope head hunting trophies and a collection of the writer's books.
Go deeper into the life of the legend and Trace the Footsteps of Hemingway in Cuba.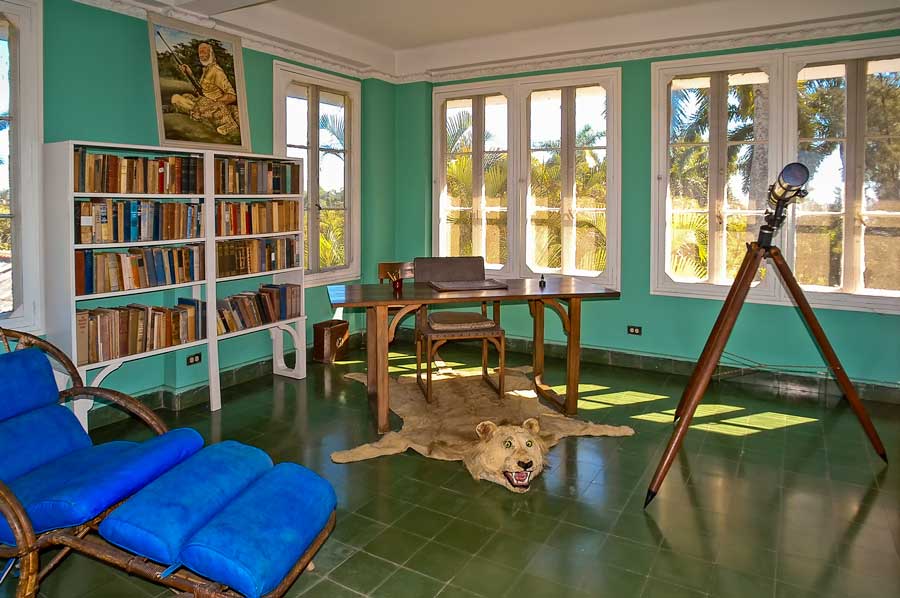 Room with a view at Finca Vigía
Photo: Shutterstock
Why you have to visit if you're in Havana
Ernest's essence is still alive at Finca Vigía, attracting thousands of visitors every year to follow in his past footsteps. And probably most fascinating are the exact areas within the home where he wrote his most famous work, "The Old Man and the Sea," and posthumous books "Islands in the Stream" and "Garden of Eden."
Located about 15 km from central Havana, the property gives you a sense of being in paradise, but without having to be so distant. Ernest Hemingway did not want to be far from having his Daiquiris at the Floridita in town.
Quick note:  No one is allowed to walk inside the pad, but you can see clearly from outside.
Finca Vigía and the Cuban State
There has always been skepticism about the Finca Vigías' ownership. Some say that Mary Hemingway donated the home to the Cuban Government, while others believe she was 'coerced' into selling it to them at a very low cost for political and capital gain.
It seemed for a while that the mystery had been resolved upon finding a letter from Mary to her friend Roberto Herrera, where she mentioned donating the property so it could be converted into an educational center. However, people say the letter was manufactured to cover up the rumors, but the story is still fishy to this day.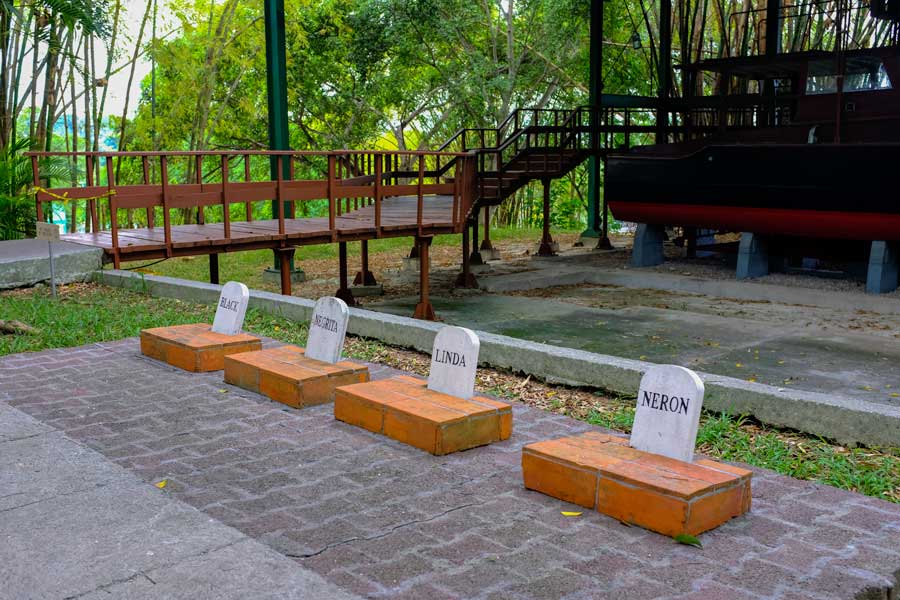 Hemingway's pet cemetery at Finca Vigía
Photo: Shutterstock
Getting there
You can locate Finca Vigía in the San Miguel del Padrón municipality, 15 kilometers from central Havana, Cuba. An ideal way to get there is by Taxi since public transport rarely reaches the area because of the distance.
The Museum opens Monday through Saturday at 10 a.m. and closes at 4 p.m., with an entrance fee of US $3 to US $4.
Written by Javier Montenegro.
Published December 2022.
Five of the Best Beaches in Cuba
Looking for a quick getaway or an island escape? We've rounded up a list of the best beaches for you to kick your feet up, relax, and enjoy the best Cuba's coasts have to offer!
Playa Ancón beach near Trinidad
Photo: Shutterstock
Subscribe to our newsletter
Get more travel inspiration, tips and exclusive offers sent straight to your inbox